Arxada is a global speciality chemicals business with a world-class offering in Consumer Microbial Control, Industrial Microbial Control and Specialty Products Solutions. Arxada provide a broad portfolio of differentiated products targeted at a range of end markets, supported by their leading regulatory capabilities, IP expertise and established track record in R&D.
Working alongside Arxada's New York-based marketing team, we designed and built their bespoke exhibition stand for this year's InCosmetics exhibition in Barcelona.
This stand featured a welcome reception desk and seating areas for conversations, alongside a kitchen, lockable storage and additional private meeting space with large screens for presentations.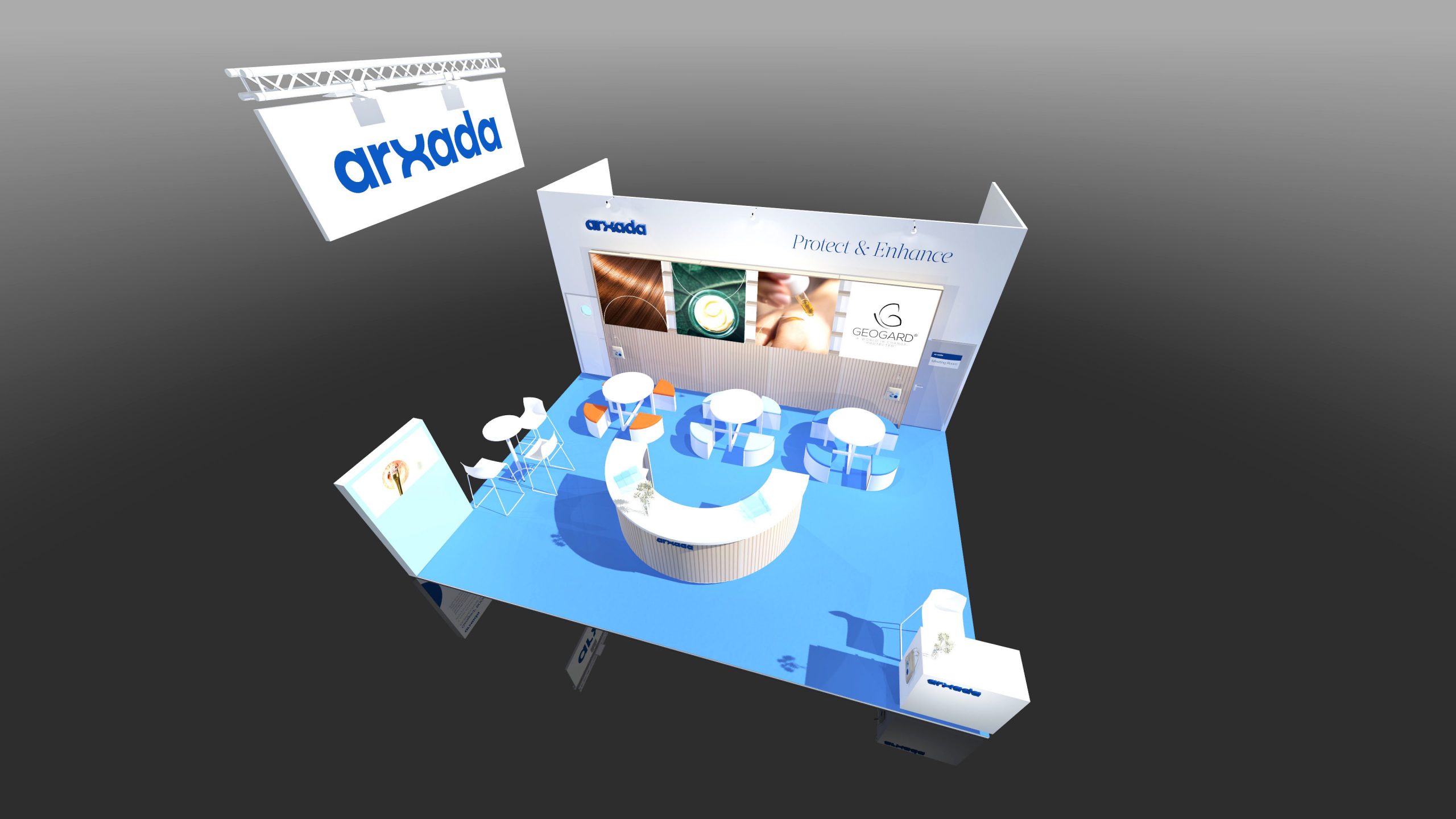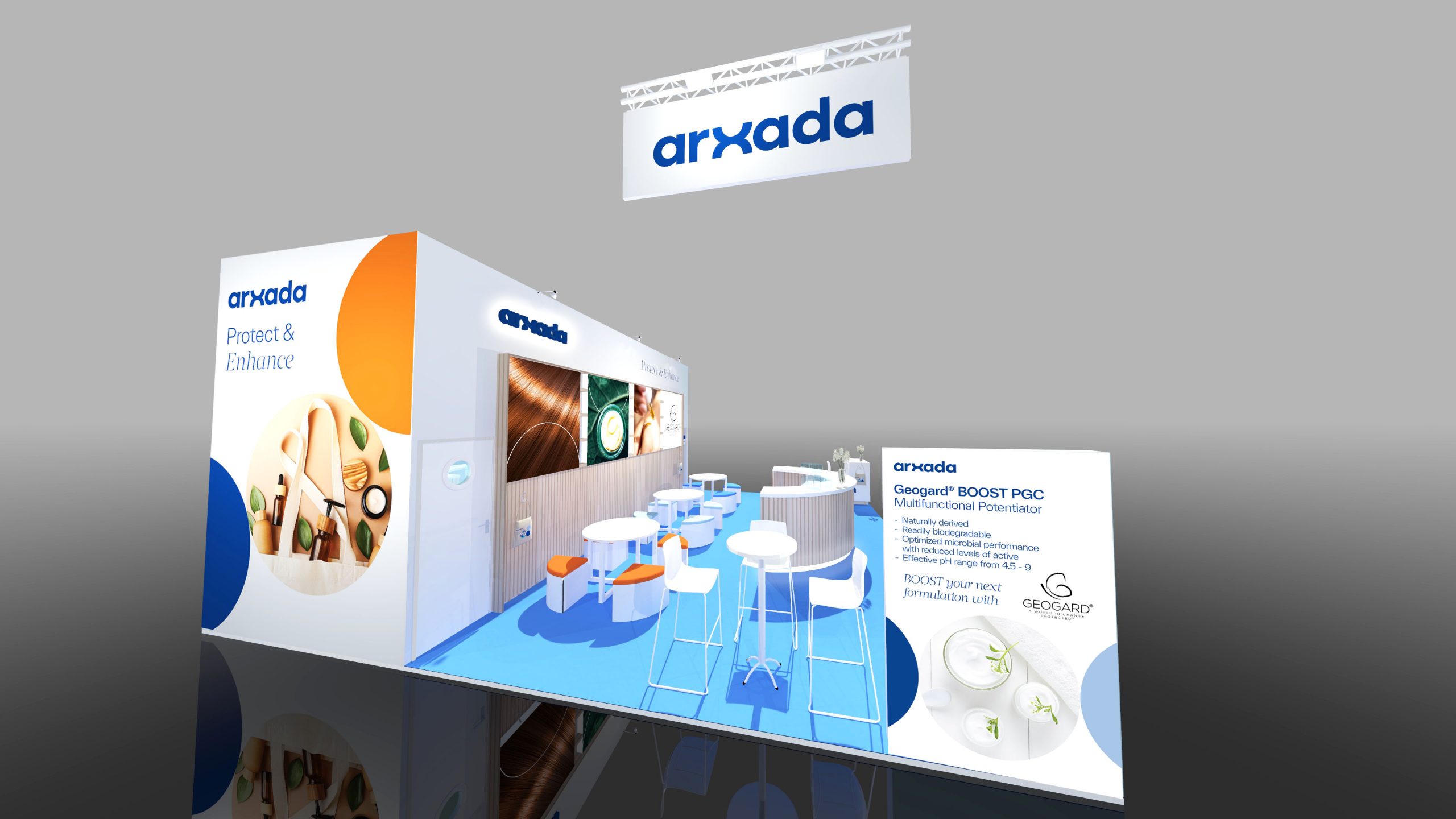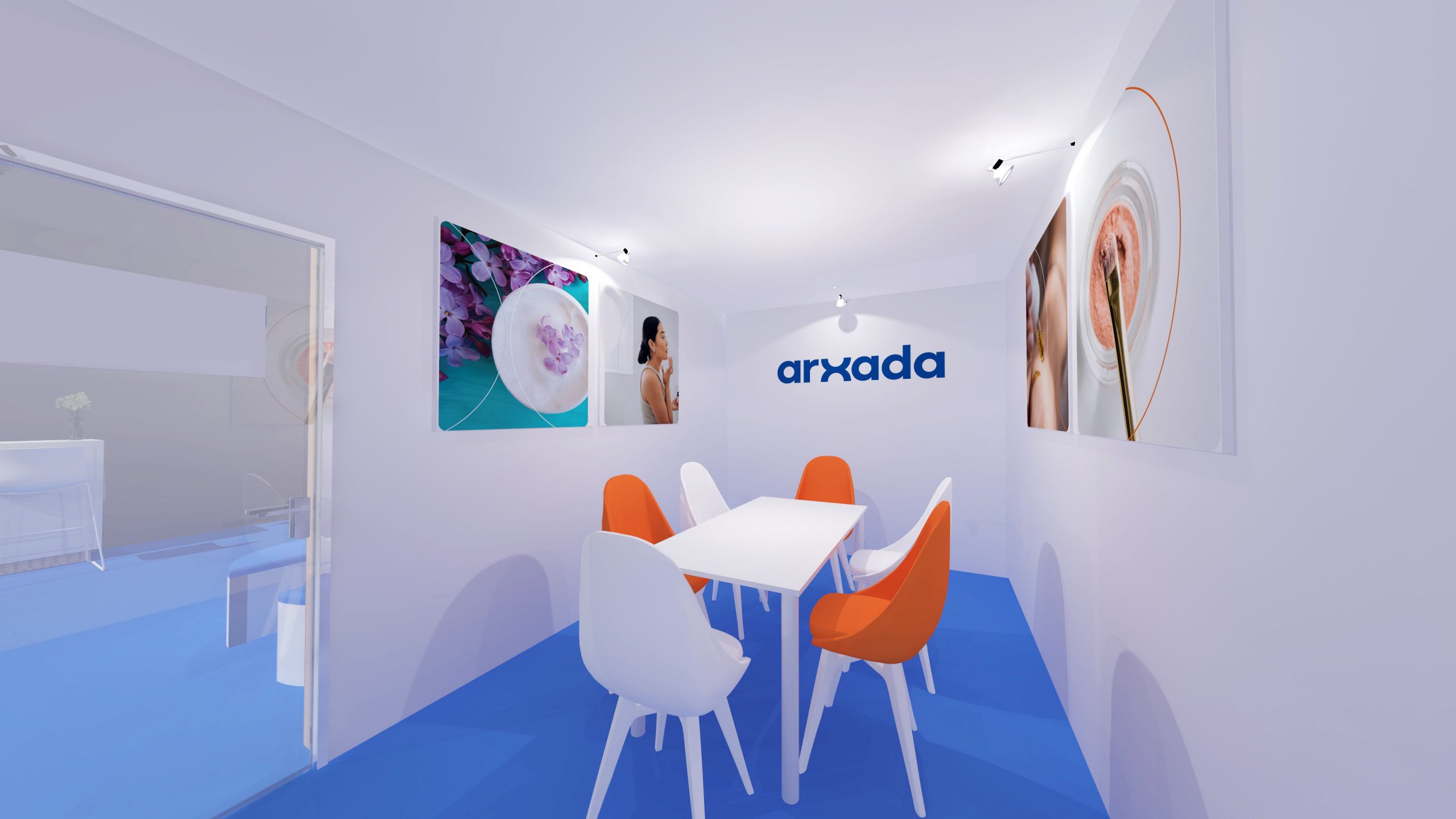 To learn more about how we could help you with your next exhibition, get in touch.